CyberArk was able to acquire 44 new customers in just 3 months, through 212 E-book downloads and 180 subscriptions for a free cybersecurity scan
CyberArk is a pioneer in the cybersecurity market and continues to be the leader in protecting enterprises from cyberattacks.
CyberArk serves a number of leading organizations worldwide, including more than 50 percent of the Fortune 500, to protect their assets from external attackers and malicious insiders.
CyberArk didn't have the resources to identify companies in the right stage of growth or in the midst of management change. Thanks to Reverse Ads, they were able to identify these leads and display intuitive ads to drive subscriptions to their Cloud products and Cyber Security services.
ReverseAds ran a 3-month campaign in line with the longer sales cycle of CyberArk's unique cybersecurity and cloud-based solutions. The intended audience included companies with highly sensitive and valuable content within the APAC region.
ReverseAds applied a B2B Redirect Ads strategy, leveraging our proprietary data mining capabilities and partnerships with big data companies. This allowed us to identify the targets with the highest purchase intent at the selected companies.
Once identified, we have applied our proprietary algorithm, allowing us to deliver dynamic ads to such audiences across their entire customer journey across all devices.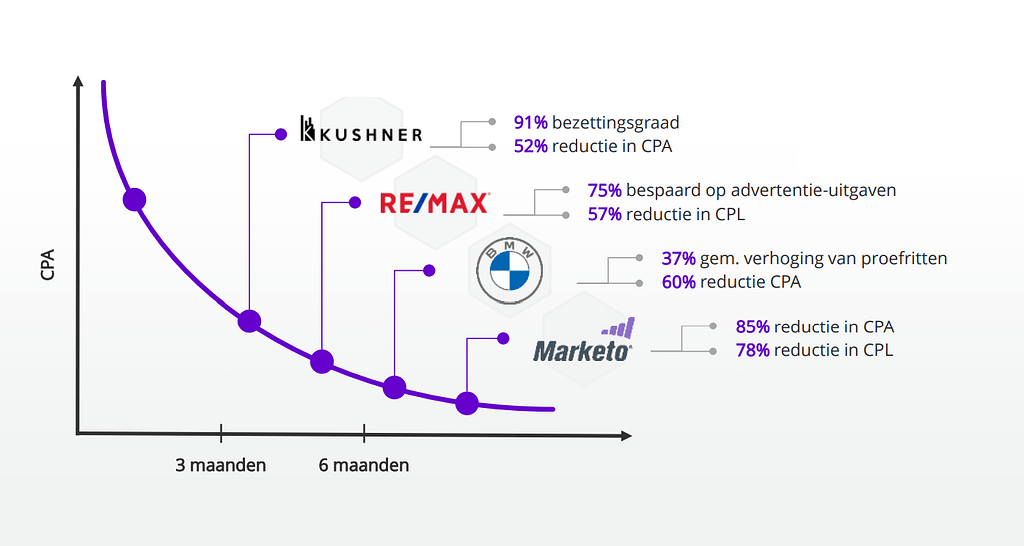 CyberArk was able to generate over 400 qualified leads and acquire 44 new customers after just 3 months of the ReverseAds B2B Redirect Ads campaign. These results outperformed all of CyberArk's other digital efforts and increased their ROI by 230%.
Request a consultation immediately
Within 24 hours we will send you more information and an invitation for a non-binding consultation