PREDICT INSTEAD OF FOLLOW​
ReverseAds is an exciting new tried and tested AdTech platform. It uses the best strategy to entice customers.
Search marketing
Programmatic advertising
Display advertising
The patented system combines the best online advertising techniques and achieves excellent results.
Search, in the sense that we determine target groups and intention via keyword assignment to search moments
Programmatic in the way we buy ad inventory in real time
Display is the engagement method with dynamic rich media ads
With ReverseAds you achieve an average reduction of 62% in CPA. And a 50% reduction in CPC compared to Google Ads for a fixed price.
Everyone who searches for something online does so for a specific purpose: inform themselves, compare products, or make a transaction. ReverseAds has mapped out these goals and knows which search queries belong to them.
By categorizing webpages based on their phrases and matching  to goals and audiences that matter to you relevant, ReverseAds can calculate in advance on which type of pages the target groups end up and in which phase of the buying process the specific visitors of a specific page are.
With a unique algorithm, the program can automatically optimize your advertising strategy to the wishes of your target group. By using machine learning to linguistically contextualize searches and information on web pages, it is no longer necessary to follow people on the internet (read the case: BMW).
get the presentation (eng)
Get all the enhanced features directly in your inbox. Useful as a timesaver or to share with colleagues.
Cookies are used by advertising companies to track you as you browse the web. Cookies build a profile of you based on your online behavior and use it to send you advertisements.
Google's cookies are located on millions of websites, giving the company a lot of information about the sites you visit. But people are becoming more aware of privacy issues and regulators are passing more privacy laws.
By allowing the machine learning algorithm to use big data composed of anonymized data, ReverseAds' advertising technology does not rely on cookie and individual tracking. And that's a good thing, because: consumers don't like cookies, legislation will soon ban them, and – perhaps most importantly – you don't need them anymore, thanks to Heroes in Marketing and ReverseAds.
The open ledger system allows for better identification and breakdown of ad spend as every click comes from an authorized domain, every transaction is documented and ad exchange partners are held accountable for their results.
The ReverseAds blockchain solution provides transparency into ad campaign performance and validates that all applicable metrics, from impressions to engagement rates to targeting precision, can be tracked consistently.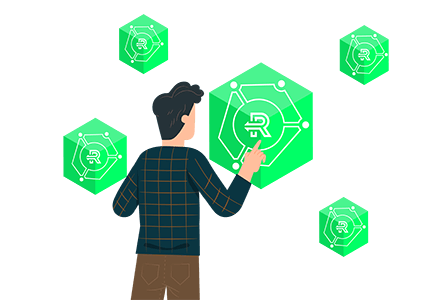 Our Premium Pay per considered Visitor model goes even further. For this you need at least a budget of 10,000 per month, clear offers and multiple conversion points on landing pages. Monthly website traffic of at least 10,000 visitors is a prerequisite for success.